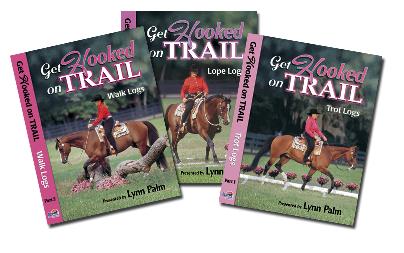 Get Hooked On Trail Series--3 Parts
$75.00
$30.00 On Sale!
You Save
More Details
Other items you might want to order:
Get Hooked On Trail Series--3 Parts More Details
Get Hook On Trail Series--3 Parts

One of the most popular western show ring events is Trail. In the three part series "Get Hooked on Trail", each DVD focuses on negotiating logs at a different gait. Lynn will inspire new competitors to compete in the trail discipline as well as give several training exercises to improve problems encountered by seasoned campaigners. Lynn shares show ring tips and strategies that will earn plus scores. "Get Hooked on Trail" will also add variety to your daily training that is stress free for the horse.
Get Hooked On Trail Series--3 Parts Other items you might want to order: