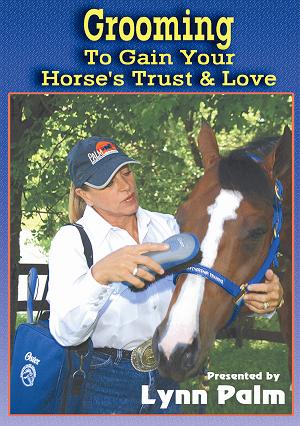 PPT - Grooming
Price $29.95
More Details
Other items you might want to order:
PPT - Grooming More Details
Would you like to create a special bond with your horse? Lynn Palm will demonstrate how to use each grooming tool to thoroughly groom your horse. Through Lynn's grooming techniques you will learn to understand your horse's personality, sensitivity, and how to bond with your horse.

Lynn believes in grooming a horse daily to evaluate his health and make him happy and shine! In addition, Lynn demonstrates how a horse accepts grooming by standing quietly without being tied.

Learn how to thin and shorten your horse's mane and have your horse liking it!

LYNN RECOMMENDS: If you want to learn more about your horse and make both of you feel good, you will want to learn my grooming tips. Also, if you are looking for ways to accomplish your best show ring turn out, you'll want to start with this training!
PPT - Grooming Other items you might want to order: