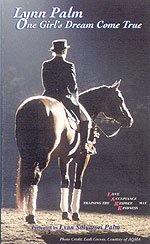 Unforgettable Rugged Lark DD
$20.00
$13.00 On Sale!
You Save
More Details
Other items you might want to order:
Unforgettable Rugged Lark DD More Details
LYNN RECOMMENDS: If you are looking for inspiration or just a good moment to share with your horse friends, you will love this DVD. A true Partnership between a human and a horse!
Unforgettable Rugged Lark DD Other items you might want to order: