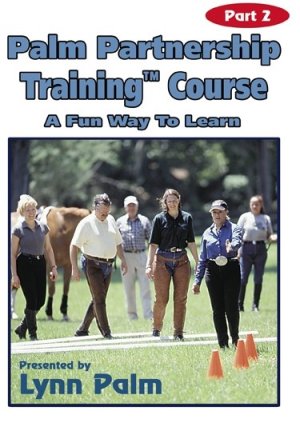 PPT - Training Course Part 2 DD
$32.00
$20.80 On Sale!
You Save
More Details
Other items you might want to order:
PPT - Training Course Part 2 DD More Details
Improve your horse's responses and confidence on the trail or in the show ring with this fun riding course! As a follow up to Part 1, this more advanced training course will build your skills as an effective rider. You will also learn to advance the use of light aids and control your horse's body alignment.

LYNN RECOMMENDS: I always teach riders to be thinkers. A thinking rider is one that has a good lesson plan with his horse. If you are looking for new and exciting ways to practice your riding skills, get your horse more consistent in his training, or want to teach him new things, this DVD will give you the best tools to be more creative. Horses love this and so will you!

Available for shipping in time for Christmas, December 15.
PPT - Training Course Part 2 DD Other items you might want to order: